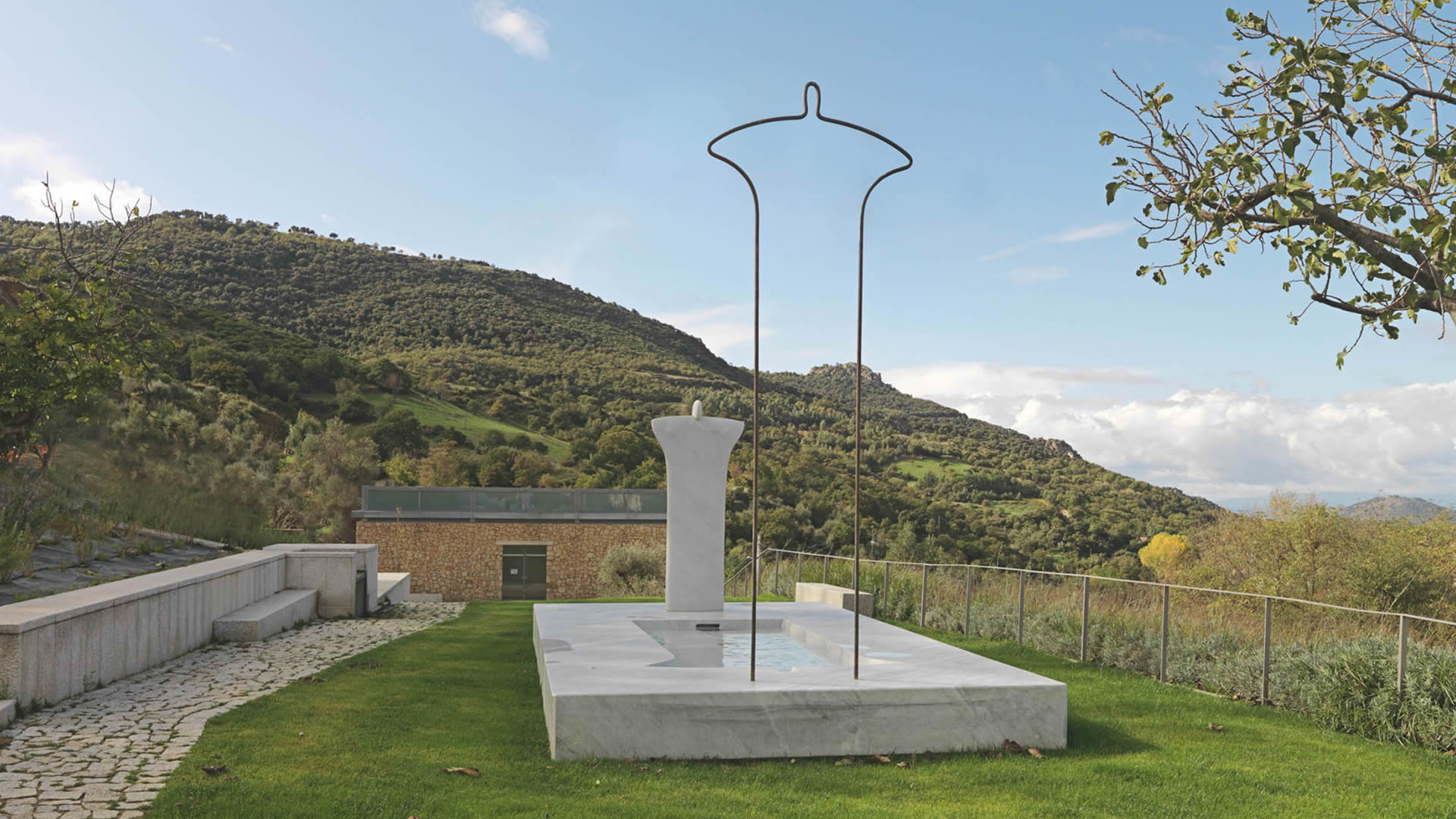 Museo Nivola

The Nivola Museum in Orani is a cultural institution dedicated to Costantino Nivola, with a permanent collection that includes over two hundred of his sculptures, paintings and drawings, and which over the years has reached out ever increasingly to the arts, to the landscape, to architecture and to contemporary language in general.
Created in 1995, just a few years after the death of "Titino", it is located in a panoramic position overlooking the town and the mountains.
The location is the old washhouse, a place which Nivola was particularly fond of, a symbol of the traditional community life of the town. Outside is a paved courtyard and the natural spring Su Cantaru.

The beautiful structure is surrounded by a park with a monumental fountain, the construction of which is based on a drawing by the Orani-born artist.